Japanese staff is honest, hardworking, reliable and trustworthy. 95% of the Japanese population is educated and 80% of adult population is work oriented.

Japanese believe in Teamwork and co-ordinate with their fellow workers politely and without any superiority complex. In return, superior staff is highly respected by their subordinates. On humor side it is said that 100 Japanese will follow one leader whereas in some countries one person will follow 100 leaders!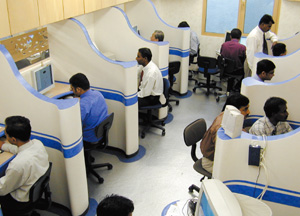 Japanese believe in lifetime employment but this system is changing and it is now possible to recruit fresh as well as experienced people as Japanese corporations have become quite aggressive in lay-off, early retirement and employing part timers. Average Life span for men is at 80years and for women 85years. Retirement at about 60 leaves some with healthy life style, better bank balance and vast experience to share with new employers.

On calendar working days, Japanese by nature are not holiday lovers but are work oriented; they find comfort and happiness at work. Vast talent of Japanesemotivated workers can be utilized for improving products and services of your corporation. If you are looking forward to serious improvements in Infrastructure, Financial Markets, nice quality, better designed, practical in use and at competitively priced goods and services, this is a chance for you. Japanese Staff, Executives, Administrators, Architects, Engineers, Infra-Structure Specialists, Financial Experts, Procurement Officers, Sales and Marketing Experts, etc., can be recruited by

for your corporation. Head hunting of successful business Manager with a proven track record can be ideal for your success story.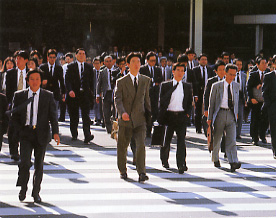 is a recruiting firm that primarily supports Japanese companies in Japan by introducing bilingual Japanese-English candidates and others who are able to understand and do business between the two cultures.

was establishedin 1984 and is licensed for Placement Service. Our Kobe Office and Tokyo branches stand ready to help your company find suitable bilingual candidates that meet your needs.
We excel at introducing Japanese and English bilingual candidates from entry-level to senior executives with experience in various industries and skills in a wide varietyof job categories. (for example, in the financial industry; in the Automobile industry;the Legal and Government sectors).

has more than 3,000 registered active bilingual candidates whose information is regularly being updated. And wenow recruit from (and are building a strong relationship with) over 100 Japanese and US universities with Japanese students.

One of the primary goals of

is to save you time and money in meeting candidates of your choice and requirements who can work faithfully and as per your instructions and to the best achievements of your corporate goal.

We are glad to assist you to find valuable members for your business. If you have any questions, please contact us.